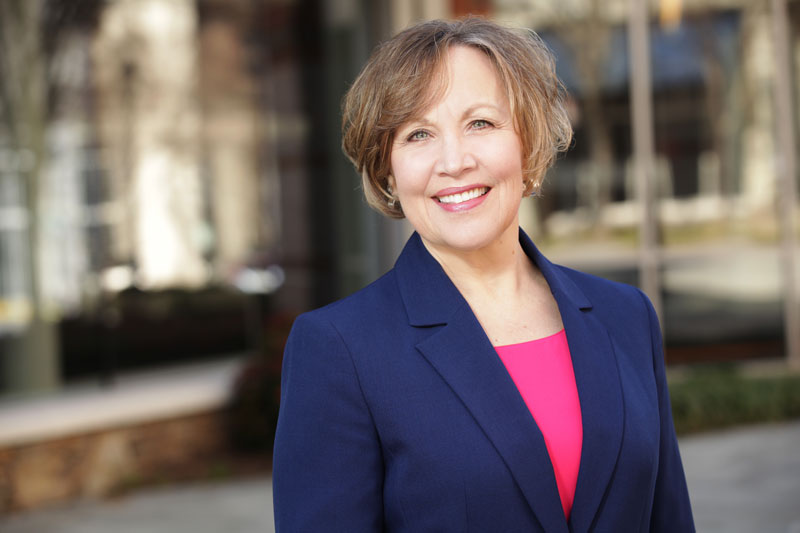 Janiece Robinson has never met a stranger and she has never met someone she could not help with public speaking—from practicing presentation pauses in a corporate board room to preparing a best man speech for the guy sitting next to her on a flight. Janiece is a combustion of sparks that ignites others to come to life as confident presenters who communicate effectively.
For more than 25 years, Janiece has successfully worked with a wide variety of leaders to help them achieve stronger results both in their speaking and through their speaking. Her clients include everyone from Fortune 500 executives to international non-profit leaders to local political candidates. In each situation, Janiece's goal remains constant: to see her clients represent the ideas and products of their organizations with clarity and passion.
Teaching is at the heart of Janiece's work. She began her career as a professor and served on the speech faculties of two colleges after completing her graduate work in Rhetoric and Drama. She is a licensed Business Etiquette and Protocol Specialist through the Protocol School of Washington and a Certified Communications Professional through the Association of Women in Communications.
In addition to helping leaders grow their effectiveness as speakers, Janiece also partners with them as leadership coach. As a committed and certified coach, she establishes a vital connection with each coaching client and celebrates every step of forward movement during the journey.
In 2014, Janiece and her husband Ross combined their skills to create Bold Move, a leadership skills coaching firm that strives to support a diversity of leaders as they create Stronger You, Stronger Results, Stronger World.
Janiece grew up in Detroit and has lived all of her adult life in Greenville, SC, which she loves to call home with her husband Ross. In her free moments, you will most likely find her creating crafts with her two granddaughters or curled up with a good book and a steaming cup of tea.