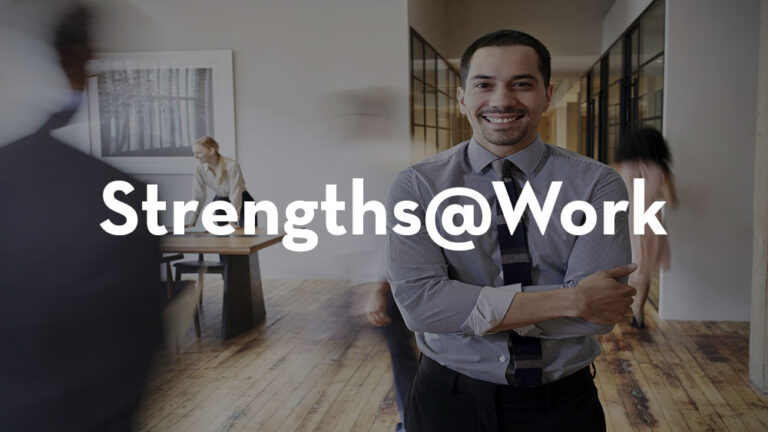 Get stronger results by focusing on your strengths.
November 4 • from 9 AM – 11 AM • Online
About this StrengthsFinder Event:
CULTURE IS FOCUSED ON FIXING YOUR WEAKNESSES.
If you excel at analyzing details, but struggle to see the "big picture," there must be something wrong with you that needs to be fixed. If you develop deep and lasting friendships, but feel uncomfortable meeting new people, you're told to "open up" and "be more social." 
We agree with Gallup that this weakness-based approach to personal development is deeply flawed. We believe that focusing on your strengths is more fulfilling and more productive.
Research backs us up. Studies show that the general population relies on their strengths only 20% of the time, but with high-performance teams that number moves closer to 75% of the time. Why? The general population tends to focus on what they don't do well. Focusing on your strengths = higher performance.
With hundreds of hours of StrengthsFinder coaching under our belts, Bold Move International has seen time and again how of a strengths-based approach to personal growth empowers people to create stronger results at work and everywhere else. Now, we're making this training available to you through "Strengths@Work."
During this highly interactive event, you will work with your "Top 5 Strengths" results to:
Be the first to know about the next event!